ELEVATE YOUR EVENTS WITH SHOWORKS: The Benefits of Hiring event production specialists
Planning and executing a successful event requires a delicate balance of creativity, technical expertise, and logistical prowess. Showorks, a leading industry player in show-technology equipment and live event production since 1988, offers the perfect blend of these elements to ensure your event is a resounding success. With state-of-the-art equipment and a professional staff, Showorks delivers exceptional lighting, sound, and video solutions for events of all sizes, whether they're live or remote experiences. This blog post will explore the benefits of hiring event production specialists like Showorks Audio-Visual, Inc. for your next event.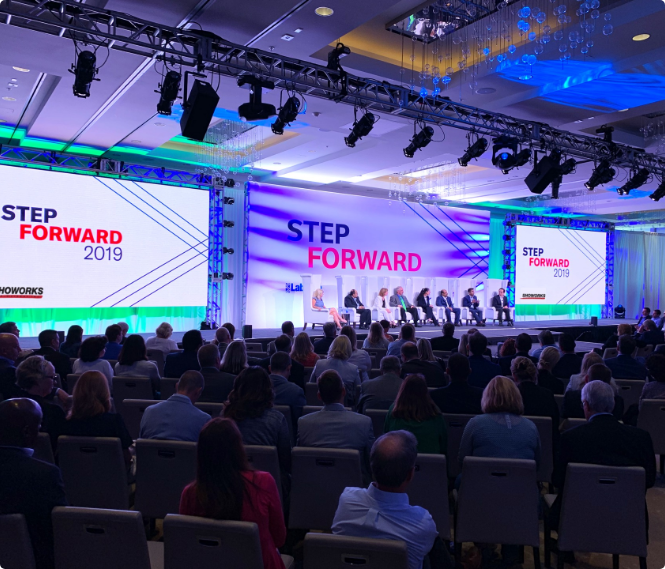 1. Tailored Solutions for Maximum Impact:
Showorks understands that each corporate event is unique and requires a tailored approach to resonate with its specific audience and objectives. Their mission is to provide the best possible meeting experience cost-effectively. By partnering with Showorks, you can trust that their team will design and implement customized audio, video, and lighting solutions that perfectly align with your event's goals, ensuring a lasting impression on your attendees.
2. Access to the Latest Technology and Equipment:
As an industry leader, Showorks stays ahead of the curve by utilizing the latest audio, video, and lighting equipment to deliver cutting-edge event experiences. By working with Showorks, you can use their state-of-the-art technology and expertise, enhancing your event with stunning visual displays, crystal-clear audio, and dynamic lighting effects that leave your audience in awe.
3. Expert Staff for Seamless Execution:
Showorks boasts a team of professional staff with a wealth of experience in live event production and creative media services. Their expertise ensures that every aspect of your event, from pre-event planning and setup to on-site support and post-event teardown, is handled with precision and care. So when you entrust your event to Showorks, you can rest assured that it will run smoothly and leave a lasting impression on your audience.
4. Nationwide and International Reach:
Headquartered near Wilmington, Delaware, Showorks serves clients throughout the United States and abroad. Their extensive reach enables them to bring exceptional event production services to clients in various locations, providing a seamless and unforgettable event experience no matter where your event occurs.
5. Time and Resource Savings with event production specialists:
Organizing an event is a complex and time-consuming process, often requiring the coordination of multiple vendors and resources. Hiring event production specialists like Showorks can consolidate many of these responsibilities under one roof, saving valuable time and resources. In addition, Showorks handles everything from equipment rentals to technical support, allowing you to focus on other aspects of your event while enjoying the peace of mind of working with a trusted partner.
The benefits of hiring event production specialists like Showorks Audio-Visual, Inc. are clear: tailored solutions, access to cutting-edge technology, expert staff, nationwide and international reach, and significant time and resource savings. By partnering with Showorks for your next event, you can elevate the overall experience, leaving a lasting impression on your audience and efficiently achieving your event's goals. Reach out to Showorks to discover how they can bring their industry-leading expertise and passion for event production to your next event.